Naimie's Beauty Center
12640 Riverside Dr,
Valley Village, CA 91607
This Beauty Center is world known for their vast variety of products and tools. If you need it - they have it! (or a perfect substitution). Don't hesitate to ask for advice from their knowledgeable and friendly staff. They carry our seven and two day Collagen treatments (including Collagen refills), all four Ampuls and Big and Small Angels Bags.
Retail Division:
(818) 655-9933
Hours: Mon through Wed + Saturday 9:30am to 6:00pm;
Thurs and Friday 9:30am to 7:00pm
Professional Division:
Ready to cater to all Make Up and Hair Artist and professionals in the beauty industry.
(818) 655-9922
Hours: Mon through Sat: 8:00am to 5:00pm

www.naimies.com

Frends Beauty Supply
5270 Laurel Canyon Blvd.
North Hollywood, Ca. 91607
1 (818) 769 3834
1(888)7-FRENDS
info@frendsbeautysupply.com
Store Hours
Monday - Saturday (8am - 6pm)
Closed on Sunday
http://frendsbeautysupply.com/search.aspx?find=angels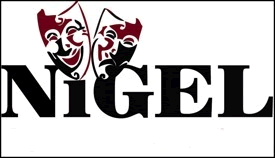 Nigel
11252 Magnolia Blvd,
North Hollywood, CA 91601
818.760-3902
We look forward to hearing from you.